[This article originally appeared in Connect magazine]
The world is changing more quickly than ever. Stories of industries being disrupted or enhanced by technology are becoming very familiar. Uber, AirBnB, Skype and WhatsApp are all examples of traditional businesses and business models being built upon or even replaced outright by much more consumer-friendly options.
Naturally, all industries are permanently evolving. Some can even change overnight, either by disintermediation, a trend that is particularly abundant in the finance sector, or the innovative application of technology. Gardening is one such industry which, at first glance, doesn't seem like it is at risk of being revolutionised anytime soon!
Most of you are likely to have experienced gardening in some form. Perhaps you mowed the lawn for pocket money as a child, or looked after a houseplant?
If, like me, your green fingers don't come very naturally, it's quite possible that you would simply accept that gardening is not for you. You may never bother trying to maintain your garden or even keep a low maintenance houseplant again! I probably wouldn't have ever thought about how technology could help me to keep my house plants alive, or nurture my now blossoming garden, until I encountered GardenTags.
GardenTags was founded by former C5 Alliance Senior Consultant, David Scott, and his business partner Daniel Richards, who previously worked alongside Richard Branson as Virgin's Group Digital Director. Together they had a vision to create a social network for gardening enthusiasts, allowing them to share their own pictures, experiences and tips. This initial creative spark, has now evolved into a mobile app available for iPhone, iPad and Android devices, which boasts an online community of over 90,000 users across the world, who all share a passion for gardening.
One of the reasons David and Daniel started GardenTags was to take the fear out of gardening and make it easy for fellow gardeners to share their successes, learn from each other and provide inspiration for less green-fingered people, just like me.
This probably won't surprise you, given that I'm a technologist. But when David and Daniel approached C5, it wasn't initially the appeal of gardening that I was excited by, but the opportunity to help the GardenTags platform scale globally. Before experiencing GardenTags for myself, gardening certainly wouldn't have topped my list of areas I expected to be disrupted or enhanced by technology. However, I installed the app and started to follow other users with similar interests (my roof terrace desperately needed some greenery!) and I am now very much sold on its value to both professional gardeners and potential gardeners like myself.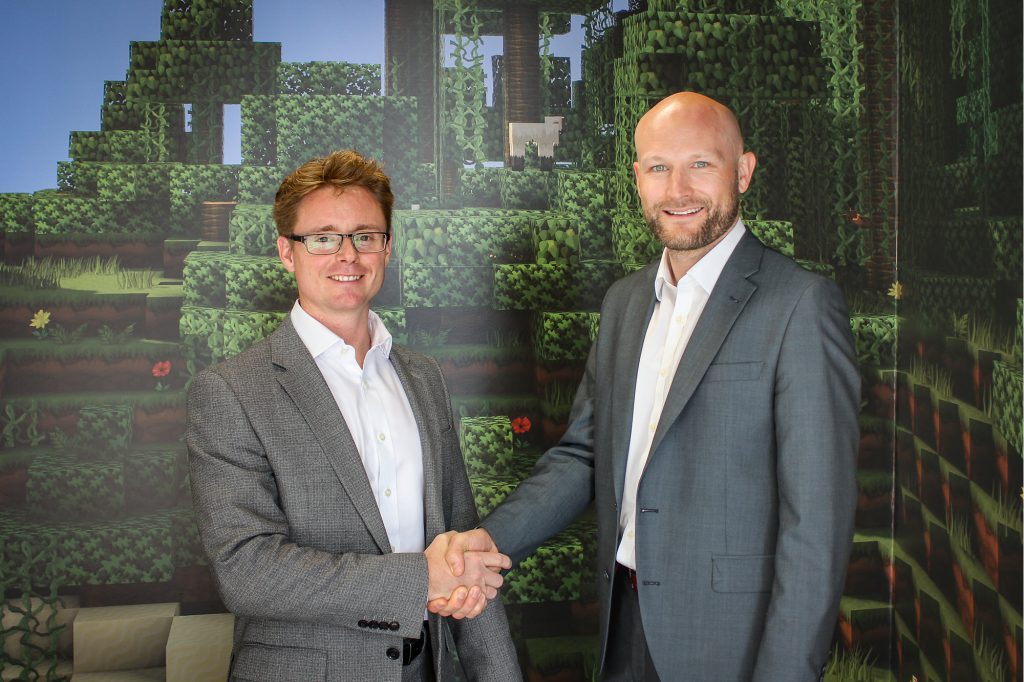 One GardenTags feature that I find particularly useful as a budding gardener, is the ability to add plant care tasks to my diary. This clever feature is based on the plants that I have added to my profile and includes intelligence about seasonality and best practice, making the process of nurturing plants a much less arduous task.
As well as being a social network, GardenTags acts as an online gardening encyclopaedia, featuring over 15,000 plants, whose identification has been crowd-sourced by GardenTags' enthusiastic global community. The apps' users are not just amateur gardeners though. Professionals are contributing to the app too, including members of the Royal Horticultural Society – the largest and most respected gardening organisation in the world. This growing encyclopaedia will soon be published on the GardenTags website, and will be the biggest community-driven online directory of plants ever created!
As Chief Technology Officer at C5, one of my duties is to advise our board on opportunities like GardenTags in terms of their suitability for investment. In this case, there was a clear fit! David and Daniel were looking for a partner to help scale their emerging start-up business worldwide, and we had the technical abilities to realise their ambitions.
While most of GardenTags' users are currently in the UK, USA and Australia, in our era of technology and immediacy, users from around the world will expect the app to be fast and work seamlessly no matter where they are based. Our specialist consultants are excited by the prospect of working on what we believe could become the Facebook or Instagram for gardeners. They are also looking forward to tackling the unique challenges that such a platform presents: performance and scalability are the keys to success for social media, as anybody that remembers Twitter's 'Fail Whale' will testify. Leveraging cloud technologies including Microsoft's recently announced Cosmos DB will provide a resilient backbone for GardenTags, allowing the network to scale to billions of posts, comments, likes and tips, with over 100 million households participating in gardening in the UK and USA alone.
Most of you are probably already aware of the global tech skills shortage. It can be difficult to find people with the right blend of skills and experience anywhere in the world. One of C5's strategies to address this is to, and please excuse the pun, 'grow our own' developers and IT consultants. The opportunity for talented recruits to work on a global project is very attractive, as is the opportunity for us to include real world challenges in our training programs to benefit school leavers and graduates. As an ever-evolving social network with a product roadmap to ensure it becomes, and remains, the number one social network for gardeners, working at the forefront of GardenTags provides an exciting proposition for an up-and-coming tech expert. This approach also gives GardenTags access to a cost-effective means of developing their apps and website.
Ideas are essential, and it is inspiring to work alongside driven entrepreneurs who share a unique vision like David and Daniel. Harnessing the passion that has been exhibited by its users and building a global platform to support the growth of GardenTags is a very exciting prospect for us. Such an engaged network of like-minded users conjures a myriad of commercial opportunities – and there are already plans afoot for launching premium services, as well as e-commerce deals to facilitate the purchase of relevant gardening products from within the app.
GardenTags proves that tech opportunities can come from anywhere. If we really put our minds to it, any industry, hobby or market can be enhanced by technology.
Why not download the app by visitng www.gardentags.com and get inspired by other gardeners, you may even find inspiration for disruptive technology somewhere else unexpected. If you have a great idea for disruptive tech that you'd like to bring to life, please don't hesitate to get in touch 🙂