The Problem
As recently encountered, if your PKI setup is less than optimal you may experience one or more of the following when opening Office documents stored in SharePoint 2010/2013 over SSL:
1. When you open the document you get a Security Alert:
"Revocation information for the security certificate for this site is not available. Do you want to proceed?"

2. In the CAPI2* logs you see:
"A certificate chain processed, but terminated in a root certificate which is not trusted by the trust provider"
or
"The revocation function was unable to check revocation because the revocation server was offline"
*for CAPI2 logs – switch on logging by right-clicking on the Operational log (in Event Viewer/Event Logs) below & clicking on Enable: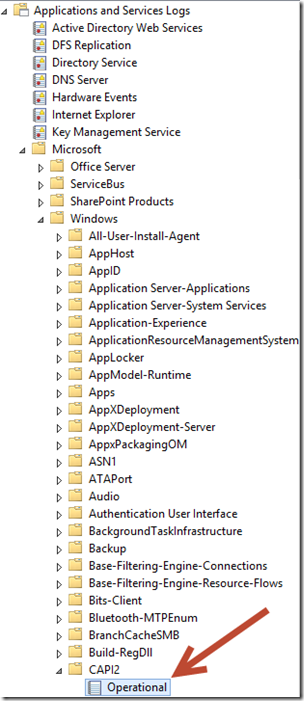 The Cause
It turns out that Office is particular about the Certificate Revocation List (CRL) and how to access it… if your Certificate Server is not AD-integrated, then the default CRL paths are likely to be UNC (file://) and/or LDAP paths… which Office isn't capable of accessing in that context.
More about Office cryptography & encryption here if you're interested (useful info on algorithms).
The Solution
To resolve this, follow these steps, also taking into consideration any previously-issued certs and the applications which may rely on the existing config, and the fact that you are now tampering with "security" and should probably consult a PKI expert </disclaimer>.
1. Alter the default CDP in the cert server as follows (or similar, ensuring http:// or https://). It's my understanding that if http:// preceded file:// (if file:// is even needed anymore) that should still work, but according to this MSDN Forum evidence UNC paths aren't well supported.. not official though.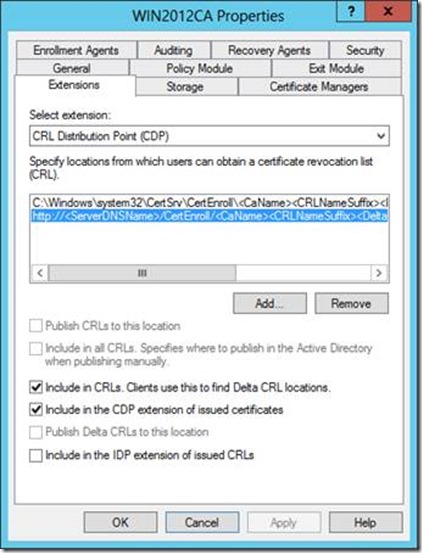 2. Add IIS Role to the cert server & add Virtual Directory "CertEnroll" on the default website mapping to c:\windows\system32\CertSrv\CertEnroll
3. Revoke certs (supersede)
4. Re-issue cert requests & re-apply certs in IIS
So it's not even a SharePoint issue, more an issue with Office 2010/2013 (maybe others..) however it's easy for the client to try and blame SharePoint in this instance.. not really fair!
Hope that helps – couldn't find much info out there!