The Problem
You ran out of space on your Windows 8 PC, now you want to clone your boot drive (HDD, SSD, Whatever..) onto a bigger drive.
Old faithful Clonezilla failed you for the first time, like it did for me…. the drive cloned but a corrupt MBR and no amount of bcdedit.exe or bcdboot.exe commands would fix it. Really. I'm not sure what corrupted using a simple Clonezilla approach, I really did try it several times and each time with either Windows 8 Recovery, and various permutations of bcdedit & bcdboot.
The native Windows 8 system backup/restore also failed (glad I never had to use that in anger…)
The Solution
Enter a freeware solution – AOMEI Partition Assistant Standard.
I was sceptical at first, but using the "Migrate OS to SSD or HD" option, it worked first time around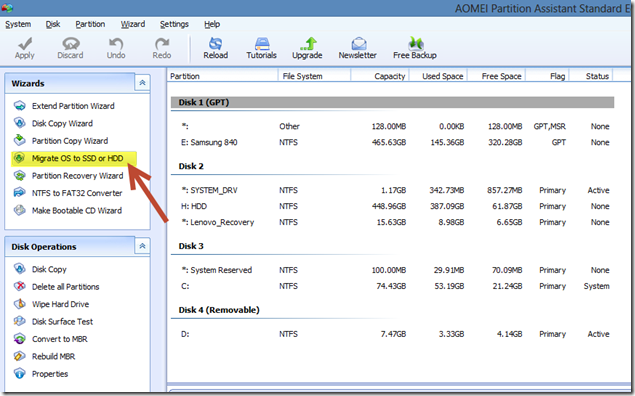 What was encouraging (for me) was that it wouldn't let me clone to a clean formatted disk. It needed to be unattached (Disk Management > Delete Volume). I guess it should ask you if you want to delete any existing volume instead, but anyway, it worked.
An added bonus was that I was able to resize & merge partitions after.
Highly recommended!
Gus