For anybody lucky enough to be flying  wonderful Blue Islands in the near future (no credit card fees, free name/ticket changes, free baggage!) you get a bonus if you pick up the Blue Islands in-flight magazine as you get to read about the wonderful world of SharePoint and how it can positively affect your business!
For anybody else you can read it right here: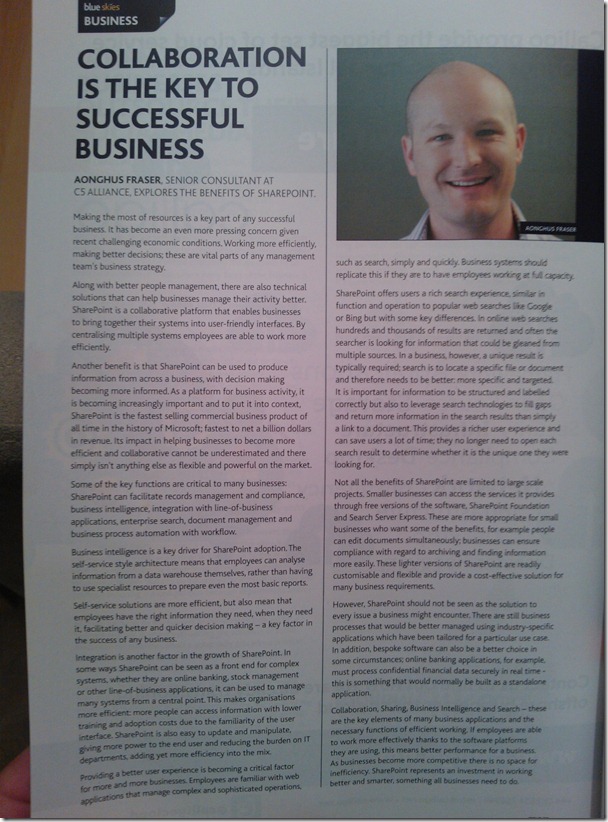 Happy reading and safe travels!